I love photography. I love the imagery. I love what I do.
While I specialise in weddings and portraiture, I'm also available to photograph products and events. I'm based between Timaru and Tekapo, and I love to travel.
MOMENT DRIVEN, DOWN TO EARTH WEDDING PHOTOGRAPHY.
On your wedding day, my priority is to make sure you're having a blast. Second to that comes the photography. If you're truely enjoying yourselves and caught up in the moment, there's an instant reflection of that through the lens. I'll admit, and I'm not ashamed to – that I'm a selfish photographer. I shoot for myself which guarantees that my passion is completely engrained into everything that I shoot. I love to capture it all, the little moments and the moments in between those other moments. There's something magical about capturing something so beautiful, bottling it up and presenting it back to you in both pixels and print.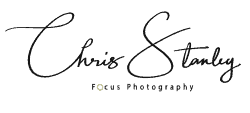 More Information
If you're planning your wedding day to be in Christchurch, Dunedin, Tekapo or even Wanaka  – great news – no travel fees. Getting hitched further afield? No problem, I love to travel. There may be a small travel fee, depending on your location.
Single | Small Family Session – $300
Larger Groups | Multiple – $375
I have a very relaxed approach to portraiture. When it comes to photographing babies and children, I'm well aware that babies cry and there are tantrums. It's best to just roll with it – the 'keep calm and carry on' approach works well here. One of my favourite places to go for a portraiture session is a park for example, somewhere with open space and trees. That way, we can walk, talk and I can shoot while everyone is relaxed. Nothing beats a photo of little one on dad's shoulders feeling king of the world, running races or a good old leaf fight. I like to keep things simple, using natural light to create beautiful images for you to treasure.