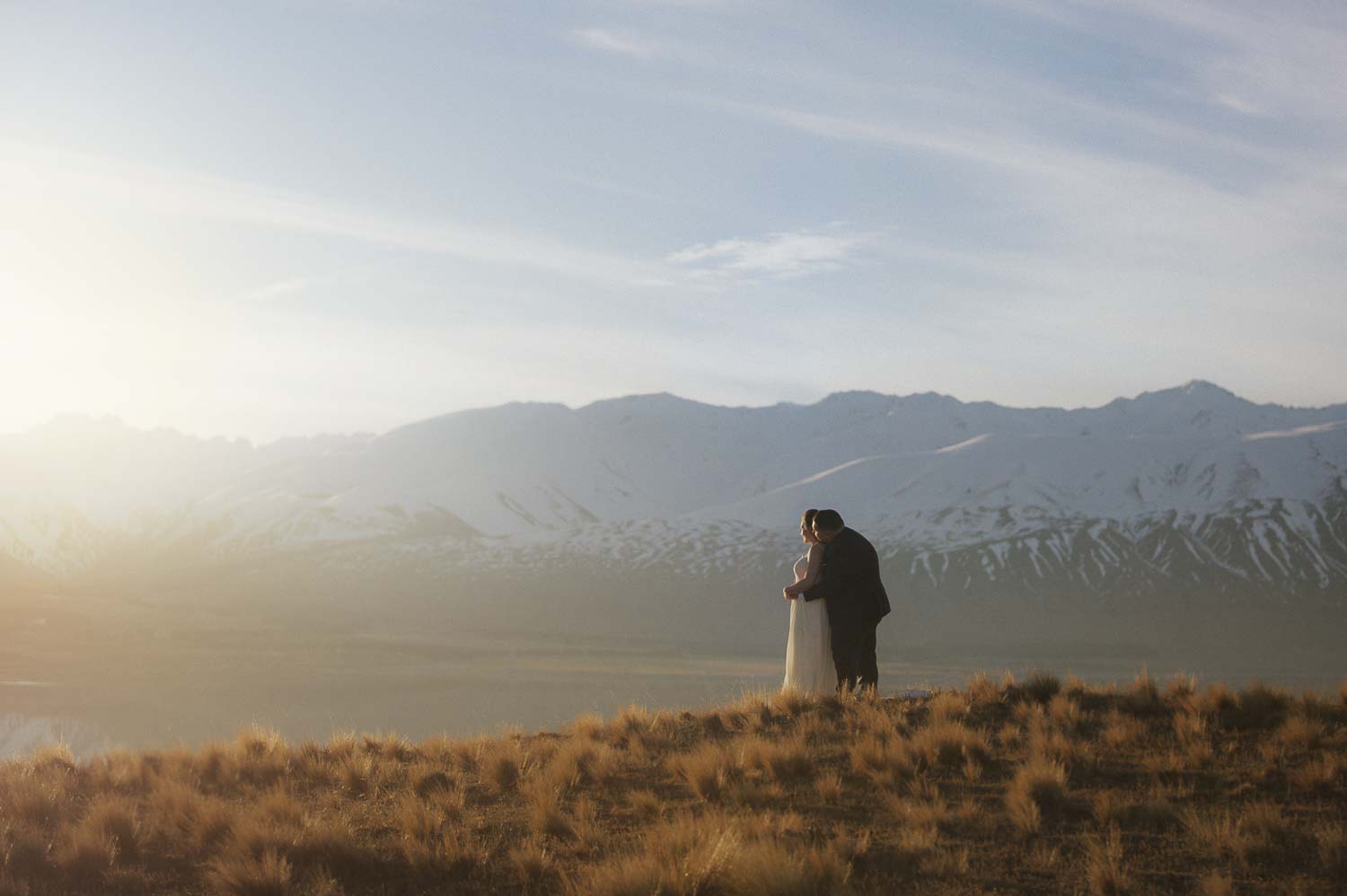 Emma & John – Tekapo Wedding (Silver Package)
Tekapo Photography
Emma and John are one of those couples that are just meant to be – best friends who so evidently love each other. These two have a real bond and it was a true pleasure to capture them together in Tekapo's stunning landscape.
The weather was perfection, just gorgeous. As a photographer, we are always looking for the right light, the right amount of cloud, a stunning backdrop…we had it all at our fingertips. It was perfect! There wasn't a breath of wind on Lake Tekapo itself. The mirrored reflection of the mountains was an incredible sight. The tussocks turned a golden orange as the sun set with Emma and John together watching the day's final light.
Time to head back to The Tin Plate for dinner and an evening of celebration. We had talked about a final photo under the stars, so we found a gab between speeches and raced back to the church for that final shot. It was very romantic – just us and the night sky (and the odd tourist still poking around).